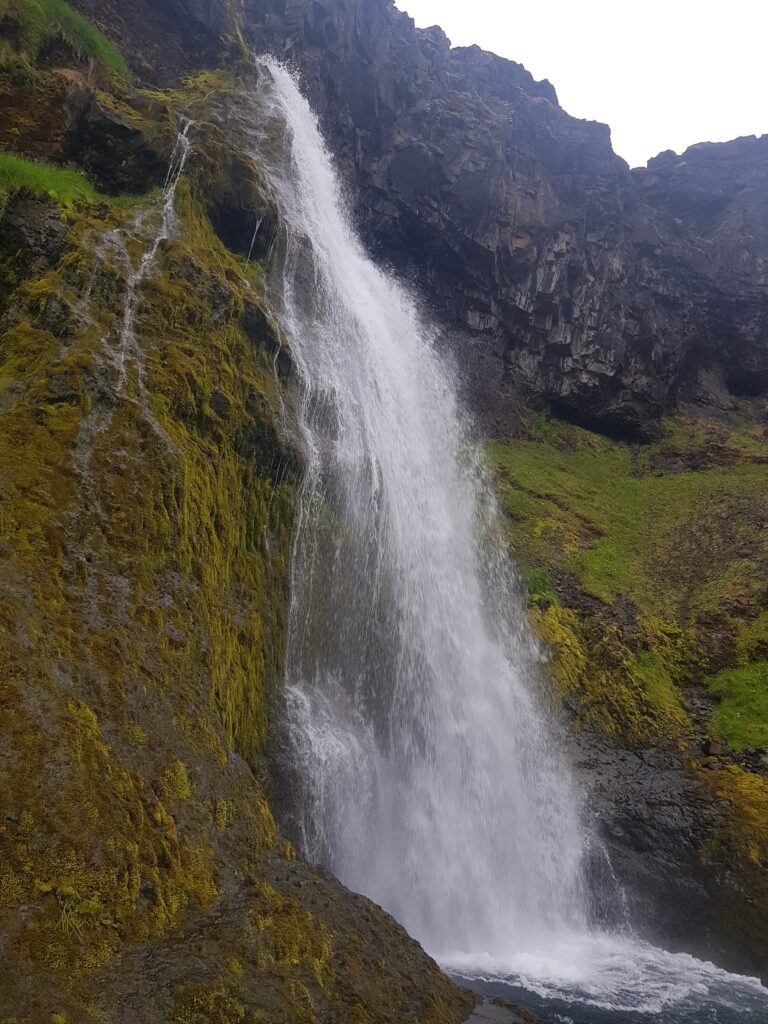 Kvernárfoss.  This is a very short walk to the most beautiful waterfall in our surroundings. You walk from the hotel or drive to Ártún.  You can walk from Helgrindur to Ártún, or drive and park your car there and start walking.  Then you walk from there maybe 5 minutes to the East until you reach Kverná (small river). Then you follow the river upstream until you reach the waterfall. It's stunningly beautiful.  You can swim underneath the waterfall if you can handle the cold. This is a rather easy walk but its not very easy. But it´s worth the effort. If you go from Helgrindur it´s about 20 minute´s walk but from Ártún it´s about 15 minutes.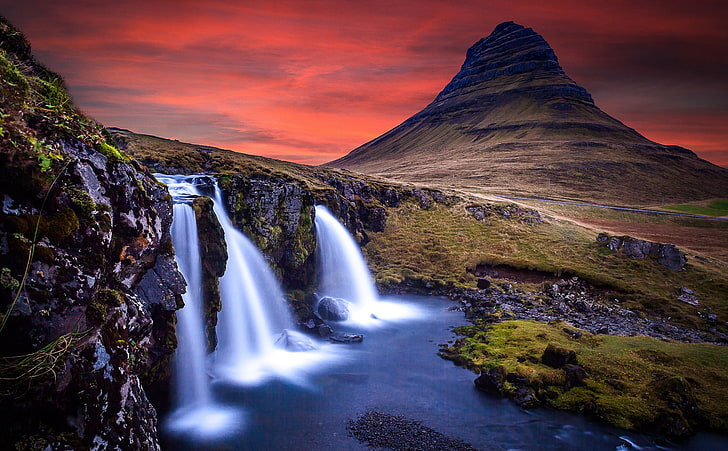 Kirkjufellsfoss. Our most famous waterfall. It´s about 15 minute walk from Helgrindur. You can also drive up to it, but we recommend walking and you should take a left turn when you have left Grundarfjörður and take the gravel road to the waterfall.
Kirkjufell. You can walk up to Kirkjufell, that takes about 20 minutes. And you can take a walk around Kirkjufell and that takes about 2 hours. It´s allowed to climb it, we do not recommend that for those who are inexperienced, people have fallen to their deaths. But for reasonably experienced climbers it´s a great walk.
More walks: